Even if your product is excellent, you risk losing clients if they have a negative experience with your customer service department. That's why customer service is so important to your company's bottom line. But what exactly does it mean to give excellent customer service, and how can you guarantee that each and every one of your customers is completely satisfied whenever they contact your business for assistance? We've come up with a number of strategies that will put your customer service over the top.
10 Bеѕt And Great Practices For Customer Service
Put into practice these best practices in customer service to guarantee satisfaction for all your clients: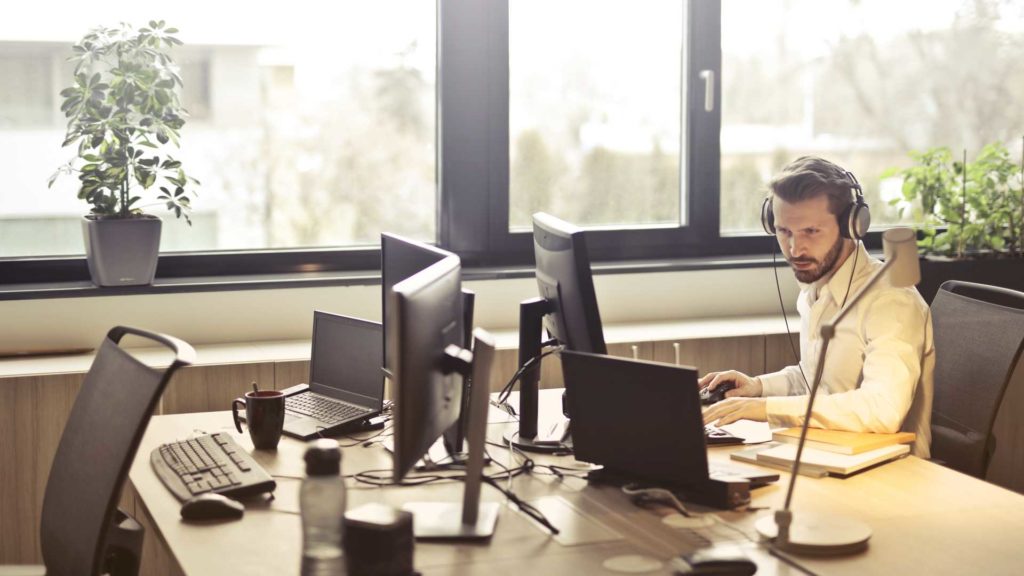 1. Improve First Touch Resolution
Increasing the proportion of customer support issues that are resolved on the first attempt is a simple but effective technique to boost customer service efficiency. The ultimate aim of customer service is to resolve a client's issue as fast and effectively as possible; therefore, how you manage first contact resolution (FCR) will play a significant influence in your total customer service process.
When first contact resolution (FCR) is low, it often means greater churn rates, reduced customer loyalty, longer response times, and overall worse customer satisfaction.
Taking concrete initiatives to increase your rate of first-contact resolution will help you provide better service to your customers. Some suggestions are as follows:
Examine your untimely replies and open tasks that weren't solved after the initial contact. So, what went wrong, exactly?
Use the information above to help you figure out how to better gather all you need upfront every time.
Give your employees the training and tools they need to succeed. Invest time and energy into training employees on products, customer service, and other relevant skills.
Do not assign FCR to your customer service team until you have given them the tools they need to fix problems on the first try. Make sure that information about your customers is easily available, provide them with the tools they need, and set up a smooth system for resolving problems.
With these considerations in mind, it is more crucial than ever to provide a unified interface for managing, monitoring, and analyzing all customer care inquiries.
Investing in knowledge-base software might be the answer if you're unsure of how to build such a system. You may streamline your organization's access to all the information it needs, manage service requests from a single location, and categorize and index relevant material and resources with the aid of knowledge base software.
2. Know Your Product
If you work in customer service, you should know everything there is to know about the products you're sworn to support.
As a customer service rep, you can't afford to be insufficiently versed in your product. You should be confident in your product, knowledgeable about its features and use cases, and able to articulately demonstrate its value to customers while also fixing any issues they may encounter.
It is your responsibility to ensure that buyers experience maximum satisfaction with their purchases. Make it your mission to master your product inside and out so you can wow customers with insightful suggestions for maximizing the use of emerging capabilities and services.
3. Maintain an Optimistic Approach
When it comes to serving customers well, a pleasant attitude goes a long way. Since most encounters with customers are conducted over the phone, it is very important to convey your attitude through your words and tone of voice.
The tone of an email or online chat session might come off as frigid if not carefully interpreted. Body language and facial expression are two of the numerous cues the brain utilizes to decipher a speaker's emotional state, and both are lost in an online conversation.
Use emoticons to show your friendliness and sense of humor, and don't be shy about picking up the phone if an online chat or email exchange becomes heated.
4. Think About Other Solutions
As a result of poor service, several consumers have abandoned their subscriptions. Since resolving issues for consumers is so vital to your job, you should make it a priority in the support role. When helping clients overcome problems, don't be scared to amaze them. You could just repair the problem and move on, or you might get creative in meeting their requirements in ways that go above and beyond, therefore gaining consumers who are dedicated to you and your product.
5. React Promptly
When dealing with customers online, it's crucial to respect their time. One of the most important aspects of providing excellent customer service is responding fast to consumer inquiries. When dealing with lesser problems that may be resolved quickly, time is important. Nevertheless, excellent service to customers always wins out over speed.
Customers are patient because they realize that answering more complicated questions might take longer. The speed with which you address their concerns is distinct from the time it takes you to reply. Customers don't like waiting in a ticket line, but they're willing to spend as much time there as necessary to get their problem fixed. You ought should, as well.
Reply to consumers as soon as possible, but don't hang up the phone or close the ticket till the problem has been fixed.
6. Make the Experience More Unique for Each Customer
Sometimes, it's helpful to have a more personable interaction with the customer. They want to be treated as more than simply another face in the crowd. When they feel like a number, when they get canned replies, or when they're passed about like a tennis ball, they explode.
Customers would rather deal with a real person than a faceless corporation. It's why many companies celebrate clients' birthdays by sending them presents.
How well-versed are you in customer lore that you know not only their names but also their birthdays? What are some of their favorite things to do? Do you have the ability to make others smile? Although it's impossible to tailor your service specifically to each individual customer, going off script and adding a personal touch whenever feasible is a great approach to demonstrate your familiarity with and appreciation for your clientele.
7. Give Priority to The Client When Providing Assistance
Your consumers are more important than any other aspect of your organization, including goods or profits. Take care of them as if they were the only ones in the world because, in a sense, they are.
Kristin Smaby writes in "Being Human is Good Business" that companies need to take a new tack by emphasizing "human-centric customer service" through the use of talented employees and innovative technologies. Know who you're selling to. Get to know their humanity. Just be yourself. It's well worth the effort.
A famous example of Southwest Airlines putting this philosophy into effect is the time one of their pilots waited for a client going to a funeral. They prioritized the customer's needs before their own, earning lifelong loyalty in the process.
8. Attend Closely and Pay Close Attention
It's important to listen to customers at the moment but also to review past data and trends. Give your consumers the impression that their feedback is being considered when they take the time to contact you. If you take the time to listen to your consumers, you'll have a better chance of identifying their actual concerns and providing effective solutions.
Don't interrupt them to state your own opinion; just listen. Avoid presuming you know what the consumer wants to communicate.
Use statements like "It sounds like…" and "Do you mean…" and "Let me make sure I've got this straight" to show that you are actively listening while you are on the phone or in a live chat. To indicate you've heard them, restate the issue in your own words and ask for clarification.
Understanding the customer's distinct personality and emotional condition through active listening allows you to respond appropriately. In the realm of customer service, there is no single approach that works for everyone.
9. Stay True to Your Word
Keeping your word is a must in customer service. Keeping your consumers happy is a top priority. Respect and trust are at the heart of keeping one's word.
Make sure you meet or exceed any service level agreements you make. Do what you say you're going to do if you say you're going to do it, like adding a promised feature to your program by a given date.
If you fail to deliver on a promise, such as replying to a consumer within 24 hours, you should make amends. If a problem arises with a customer's delivery, you should replace the item or issue a refund. While you may experience a loss in the near term, you will acquire a lifelong customer.
Surprisingly, going above and above for a consumer doesn't make them appreciate you anymore. However, if you violate your word to them, they will be quite upset. To avoid ever breaking this vital social compact, it is still preferable to under-promise and over-deliver.
10.  Do Something Proactive to Help
One of the most effective ways to provide outstanding service to customers is to go above and beyond their expectations. It's when you've finished everything on your list but are still eager to learn more.
To truly aid your consumers, you should try to guess what they could want before they ever ask for it. For instance, buyers may want one thing when they truly require something another. Your responsibility is to meet their requirements before they even know they exist.
People are loyal to businesses that make them feel appreciated and unique. There may be a connection between this and the social-psychological principle of reciprocity: if you treat your customers well, they will want to treat you well in return (by, for example, purchasing your goods).
You may appeal to your clients' egos and show your appreciation for their business by sending them a tiny gift "just because" or providing them with a unique discount code.
Final Thoughts
When put together, the aforementioned factors result in outstanding customer service. Providing outstanding service to your clients is the best way to ensure their continued patronage and build a positive reputation for your company.
Customers like to be dealt with as individuals, not as digits on a ticket. Humanize them and yourself to achieve growth via customer service.
Start Your Free Trial Today!
Find out how easy it is to improve your customer support and save time for FREE!